Spectrum
Artique is a re-creation of the spirit and character of mouthblown antique glass. The texture is scribed into the glass surface while the sheet is still extremely hot and pliable. The characteristic striations are active from every perspective, evident and unmistakable, even in small cut pieces. Artique unites brilliant surface characteristics, delicate light refraction and subtle but definite background distortion -- all the qualities that have made mouthblown antique glass so desirable.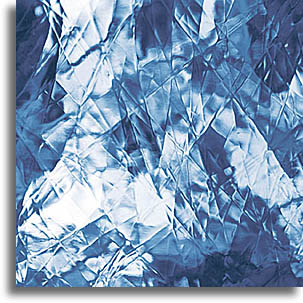 Baroque is a modern version of hand-blown "reamy" antique glass. By slowly stirring together glasses of carefully mismatched compositions, Spectrum creates a "conflict" that manifests in a dimensional swirling texture and vivid colour contrast. Dynamic and artful, the Baroque texture is unique among art glasses and available exclusively from Spectrum.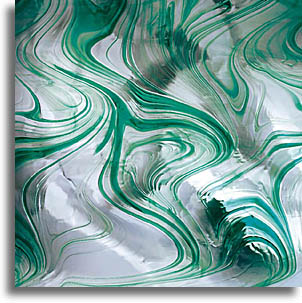 Over thirty Spectrum glasses are currently available with an iridescent surface. At temperatures upwards of 1000 degrees, Spectrum flash-fires a remarkably uniform, micro-thin layer of metallic crystal to the glass surface, creating a radiant exhibition of jewel-like colour across the sheet. Spectrum Iridescent is vintage Mother of Pearl, an art glass favourite since the turn of the century.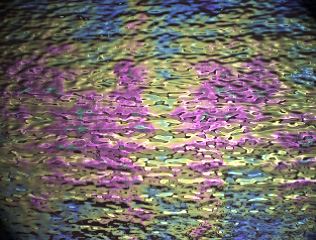 Wispy Opalescents are composed of about 3/4 cathedral glass colour and about 1/4 opaque white glass. The white opal is hand-ladled into a moving stream of cathedral colour. The two glasses are then stirred together, by hand, just before the sheet is formed. In the finished sheet, wisps of opal display as both surface variegation and internal shadowing, generating reflection and depth.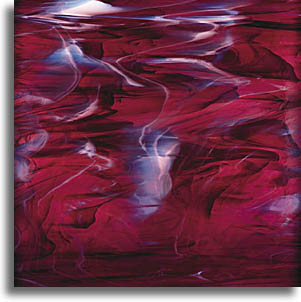 Translucent Opals are about 50-50 cathedral colour and white opal glass. The large proportion of opaque white reduces light transmission and increases surface reflection. Some translucents involve multiple cathedral colours with white, and others use coloured opals to achieve their individual character.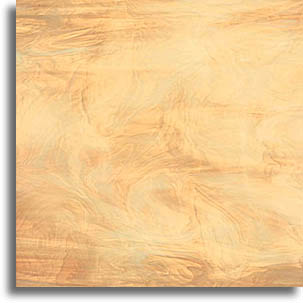 Near opposites of their wispy cousins, Semi-Translucent Opalescents are primarily opal glass, eliminating the perception of images through the sheet. Because of their relative opacity, these glasses are highly reflective in nature. With backlighting, natural or artificial, they reveal a captivating, luminescent glow.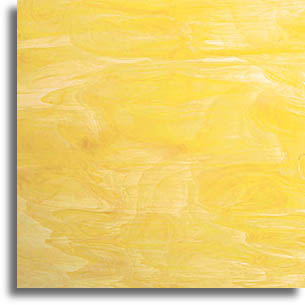 Waterglass is a natural surface texture created by stretching the hot glass sheet while it is still in a pliable state. The result is gentle, rolling waves that resemble the surface of a lake or stream. The stretching process also renders a highly pristine surface and a slightly narrower sheet. Though many imitators have tried, mechanically-rolled patterns simply cannot approach the subtle, delicate nature of the true Waterglass texture.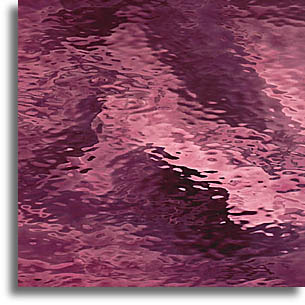 Cathedrals are single colour glasses, with very slight, irregular surface texture. Degree of light transmission is directly related to density of colour; clear glass is highly transparent, black glass is completely opaque. Some cathedral colours are available in rolled surface textures, and clear cathedral, #100s, is factory-tested to an expansion coefficient of 96. As such, it serves as a dependable control for fusing - compatibility tests.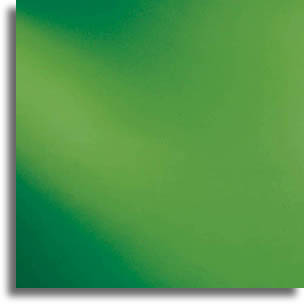 Texture
is the personality of art glass, suggesting dimension, depth and contrast. In clear glass, texture is also useful for achieving varying degrees of privacy, while adding elegance and richness to living and working environments. Spectrum's assortment of Clear Textures ranges from quite transparent to very obscure, and offers a unique selection of character and pattern from which to choose.